Sneak Peek Into The Modish Eid Collection for 2022 by Comoda Fashion
Excited for 2022 Eid sale? Comoda Fashion Eid sale 2022 brings latest collection of Woman Trousers, Bell Bottom Jeans, Lawn Maxi & Men's jogger pants, Chino Pants and brings you the best designs and styles in men and women's fashion with 79% OFF !
Comoda Fashion SALE For Bottoms
Our Eid sale for Bottoms brings you a diverse collection of unique designs and cuts that are suitable for any occasion. We provide many colors and styles of Bell Bottom Jeans and Embroidered Trousers that gives you a unique look with every suit.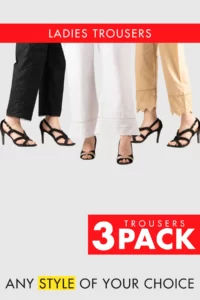 Some of the most used fabrics to create beautiful attires is lawn, available in our Eid Collection.
Eid Sale collection 2022 comes with latest stitched designs whether you are looking for a casual wear or for semi-formal wear, the collection has a dress available to satisfy every type of fashion appetite.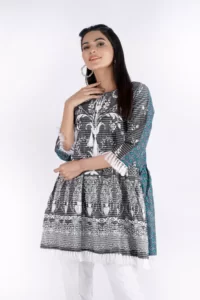 Comoda Fashion Men's Collection 2022
We are providing classical formal shirts for Men's wear.
Enjoy exclusivity Eid sale to make your Eid more
special with dashing looks on you.
5 Exciting Ways To Explore Your True Fashion style with New Eid Collection
You will find:
Amazing variety with greater comfort.
Artistically inspired, less in price dresses that are perfect for any environment.
Look so beautiful on the Outside, It'll Make You Feel Good Inside.
Stitched and Ready to Wear.
Look Decent classy on any occasion. 
Be exclusive, Be Devine, Be yourself !!